To Prospective Old Kinderhook Buyers:
I know this is frustrating for all of my Old Kinderhook buyers because of our current low OK home inventory! Buyers are realizing the importance of living in a "tucked away" environment with their families during these uneasy times.   Other options to be a part of the "OK Family"?  Call Me!
We have some wonderful lots and builders (or bring your own).  I will help you every step of the way.  Don't give up, I will personally help you become an Old Kinderhook resident!
OK Realty & Investments
Cindy Skola, Broker/Owner
Old Kinderhook Homes | Lake of the Ozarks
Cindy Skola has been one of the top Real Estate Agents in the Old Kinderhook area for the past 24 years. She and her husband, Jan, came to the Lake in 1994 in search of the perfect vacation home for their active family of seven. However, the Lake lifestyle was a perfect fit after 25 years in the banking and insurance business – and the family decided to relocate permanently!
As both a successful realtor and broker, Cindy is skilled at helping both buyers and sellers navigate the Lake area real estate market. Whether you're on the hunt for your family's dream home or a lakefront getaway; or, if you're looking to sell property – Cindy ensures you have the resources and services needed to remain prepared and protected. Her experience with financial institutions and banking practices make her a "full service Buyer's Agent", able to assist clients during each step of their buying and selling experience.
Throughout her 20+ years as an owner and longtime resident of Old Kinderhook, Cindy gained knowledge and experience buyers and sellers rely on in a top broker/agent. New and recurring clients count on her integrity, honesty, and personal knowledge of Old Kinderhook and greater Lake of the Ozarks region. Her care and character foster life-long friendships that last long after the "For Sale" and "Sold" signs come down.
Because she and Jan owned and developed the Old Kinderhook properties – and still live there today! – there's no one more familiar with the rich history of Old Kinderhook. Her personal knowledge of the area serves as an asset to buyers and sellers alike. Cindy's ties to the community and love for the Lake culture ensure she will be here, dedicated Lake-area buyers and sellers, for years to come.
OLD KINDERHOOK GOLF RESORT
YOUR HOME AT THE LAKE OF THE OZARKS
About Old Kinderhook Golf Resort
With the recent construction of the beautiful 84 room boutique hotel, the activity level here at Old Kinderhook is steadily increasing. The new amenities include an outside and inside swimming pool, with hot tub and workout room, sand volleyball courts in the summer, and an Ice Skating Rink in the winter months. The Trophy Room restaurant continues to be one of the best restaurants at the Lake.
Cindy Skola, Broker
573.216.2525
cindyskola@gmail.com
LAKE OF THE OZARKS PROPERTIES FOR SALE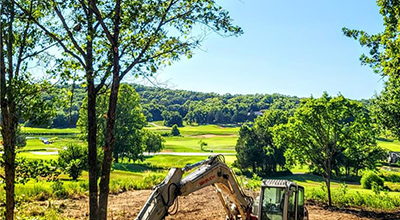 Plot 1 Lot 3 Country Ridge Dr
MLS# 3528923 – Active
Lot
Offered at:
$98,000
Call Cindy Skola Today For All Your Real Estate Needs!
573.216.2525